R&D
Technical information
Product development history
Tatsujiro Kogure, the founder of Midori Precisions, founded the company in 1952 with the aspiration of starting a business that would contribute to the society. Since then, as a company specializing in potentiometers, we have produced a number of products that have contributed to the technological advances of the world.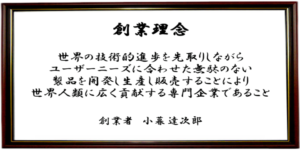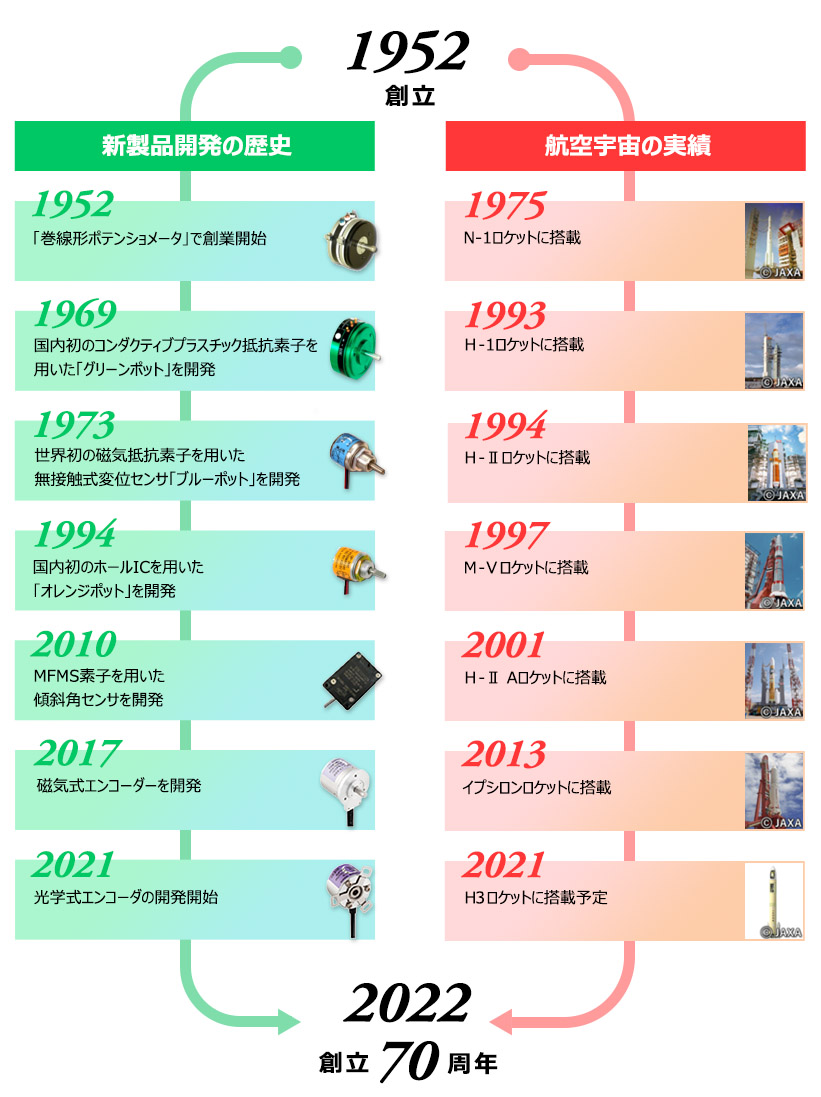 Development
We continue to innovate while staying true to the root of our original manufacturing methods to stand out from the wide variety of sensing technologies that change constantly advance with time.
 ●
Develop new products to meet the needs of each customer
 ●
Develop new products with manufacturing know-how cultivated through our history and achievements
 ●
Develop products with high accuracy, long term stability and reliability for most industrial sectors
We build all processes of manufacturing in-house – From element development to product planning, prototyping and mass production.
 ● Development of elements for the sensing core, selection and evaluation of sensing elements, production of principle models, characterisation, etc.,  ● Taking into account of the quality and productivity of the production lines both within the company and those of the subcontractors.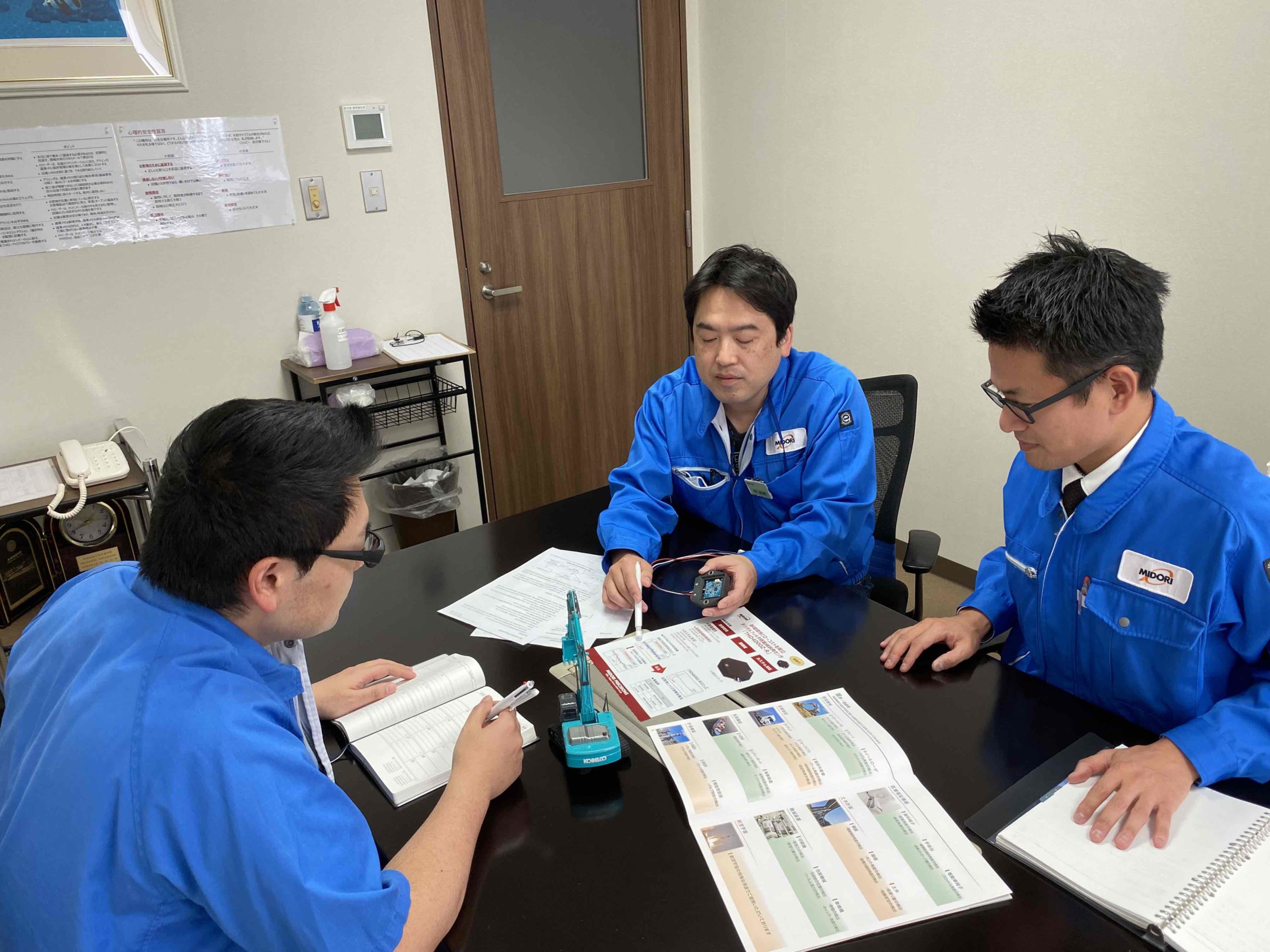 Design
We are constantly aware of the needs of our customers, market trends, and the latest technical information, which we incorporate into our new designs.
 ●
Product design to meet the stringent environmental requirements of the space industries.
 ●
Products are designed for low volume production.
 ●
Specific product design based on the experiences gathered from a variety of fields.
Specialized design based on customer requirements, which provision of prototypes and construction of production lines are all handled in-house.
 ●
We will conduct feasibility studies for your requirements carefully before proposing a QCD-optimised product
 ●
Taking into account of the quality and productivity of our production lines and those of our partners.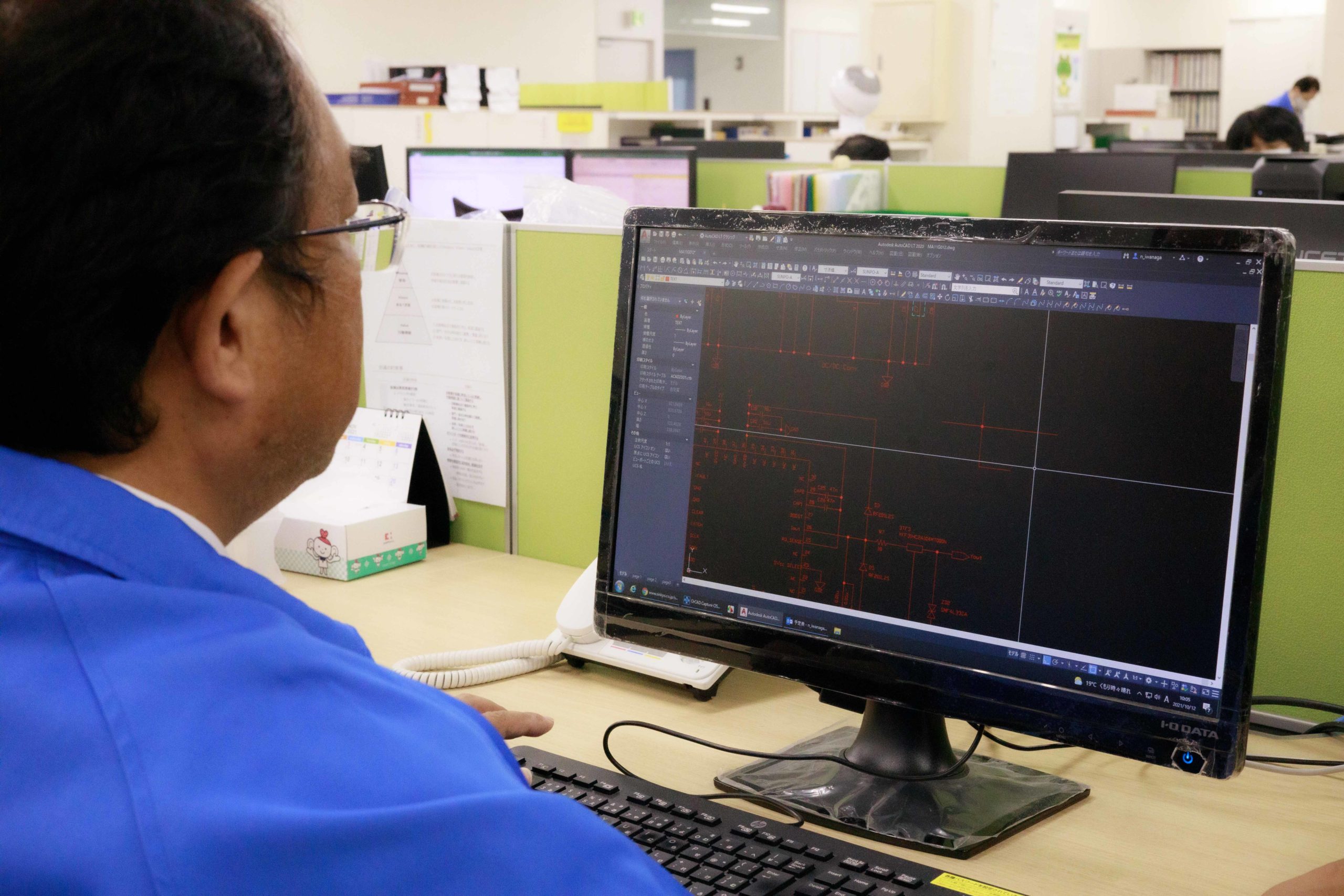 Technical documentation