Do the right things right
Philosophy
Greetings
To become our customer's true partner
At Midori Precisions, we value our relationship of trust with our customers above all else.
We promise to do the right thing, fast and carry through to the end.
As a pioneer in potentiometers, we are committed to our mission of developing a sustainable society through sensors. We dedicate ourselves to complying with the Code of Conduct and responding flexibly and quickly to our customers' needs and changing times.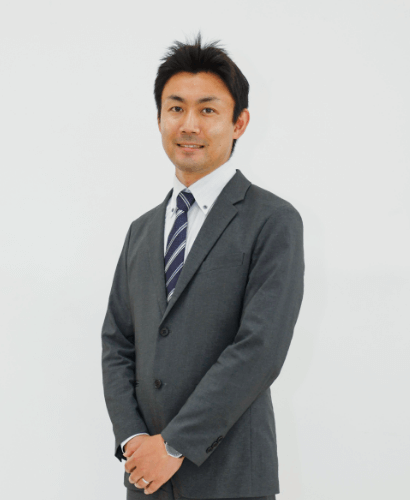 Philosophy
Do the right things right, quickly, wholeheartedly, and carry through to the end.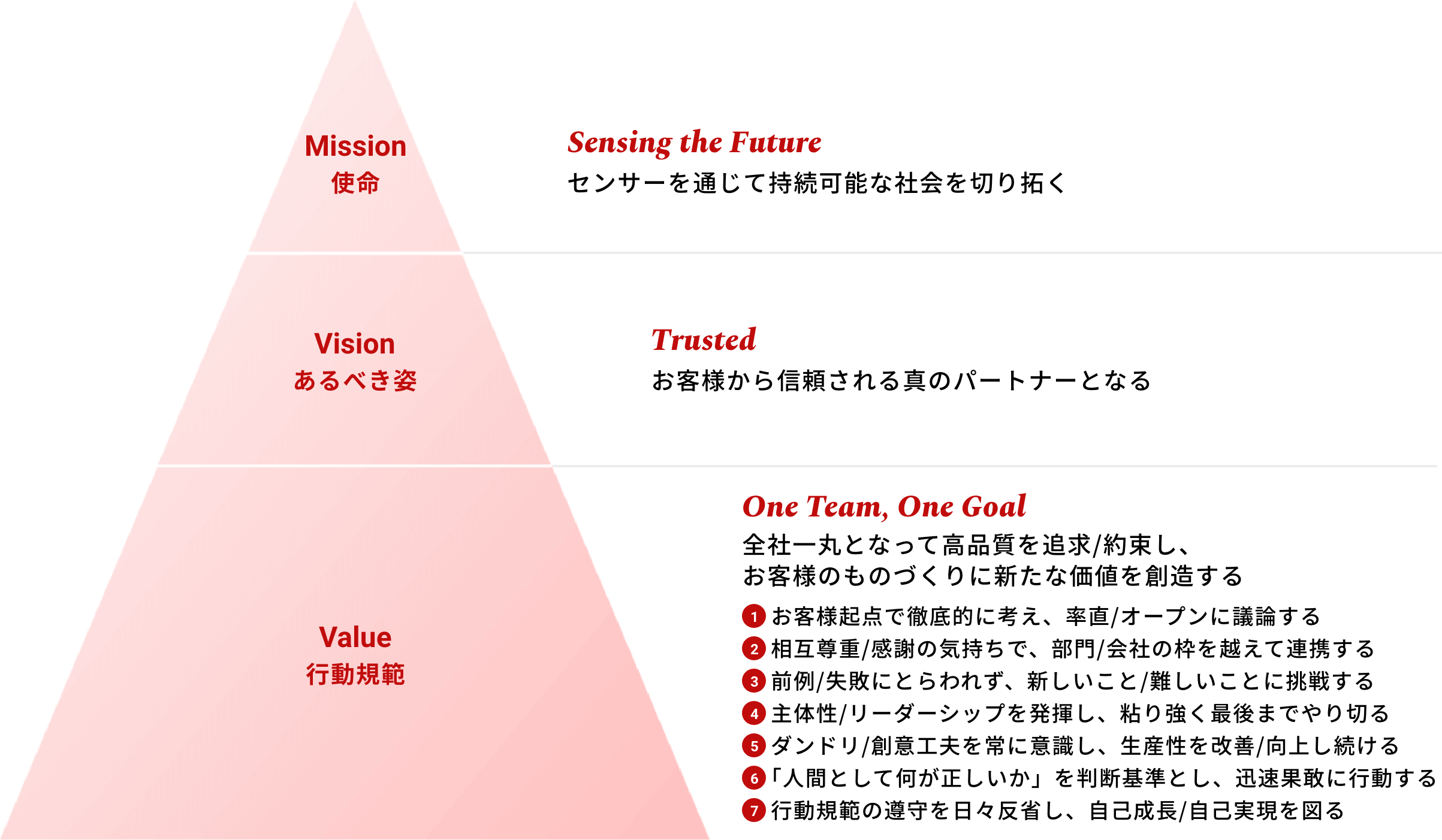 Quality Policy
We give shapes to each customer's wishes with optimum quality.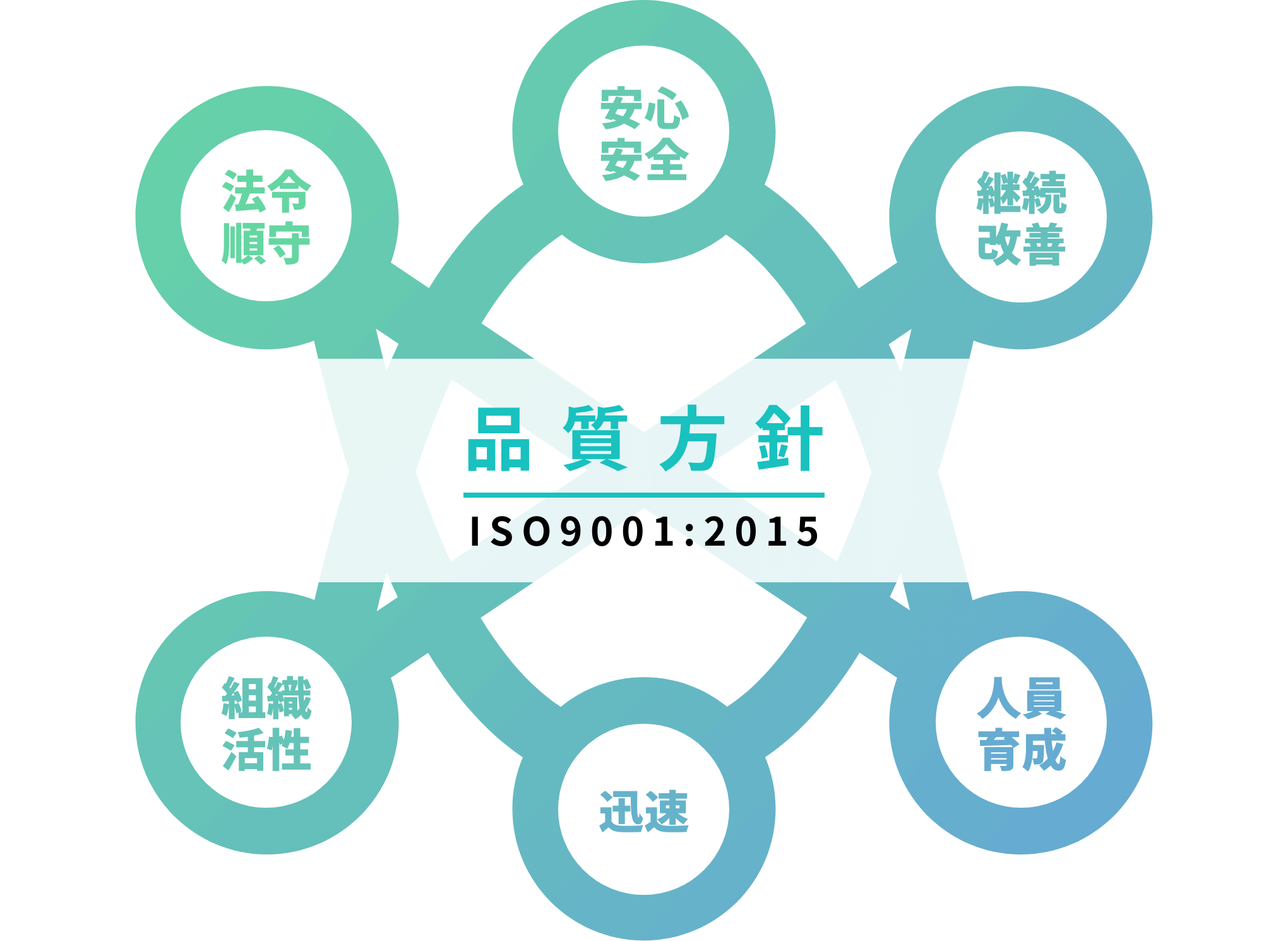 Comply with the Law and continuously improve upon ourselves
to deliver our products in a timely fashion.

Technical development through internal and external collaboration to
constantly improve our products and services.

Respect, Openness, and Challenge,
a Culture that encourages the continued growth of employees.
 Our quality policy is customer-oriented only. Our mission as a sensor manufacturer specialist is to be the trustworthy partner of our customers and provide products that meet their requirements for quality and performance. We offer our customers the best possible solutions to help them increase the value of their products.
Our goal is to exceed our customers' expectations. We understand that our customers want a good balance between quality and cost, which is why we diligently optimize the product individually to make that happen.

We aim to ensure that the profits we earn are distributed appropriately to our customers, partners, and the local communities. So that all parties can continue to maintain and expand business perpetually.
We strive to be a company that can respond flexibly to changes in times and the social environment. We continue to develop by forming a corporate culture in which we respect each other's opinions regardless of position or seniority. We openly express our opinions, discuss and debate, and continue to take on new challenges on behalf of our customers.
The aim is to spark innovation and new ideas by promoting a psychologically comfortable workspace, where people can discuss issues openly and honestly, where dissenting opinions are welcomed, and where people can take on challenges without fear of failure.
Environmental Policy
We are committed to identifying and minimalizing the environmental impact of all our activities,
including design, development, manufacturing, and sales.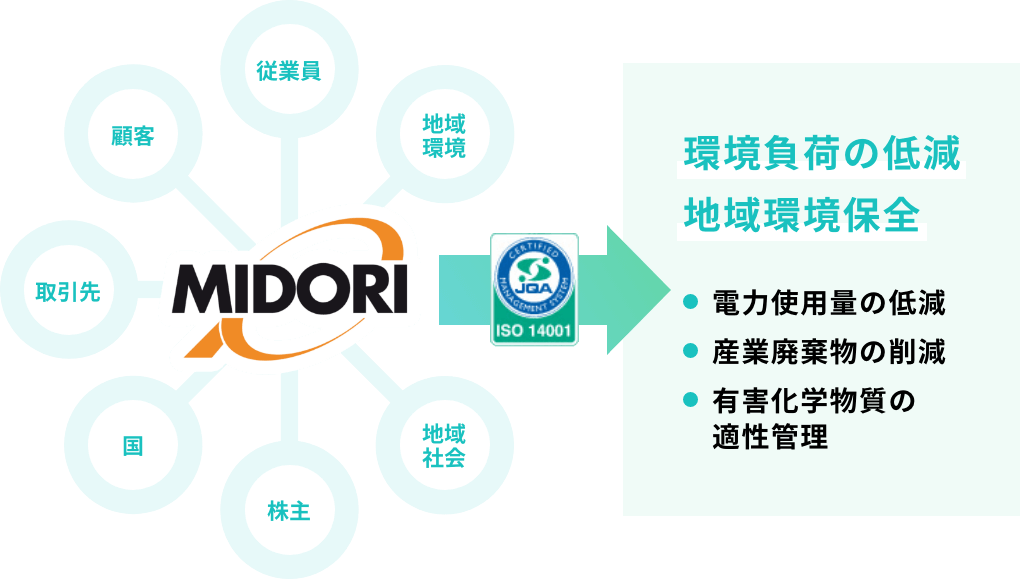 We comply with all environmental legislation and regulations relating to environmental preservation.

Our managements determine, review, and implement environmental objectives and targets consistent with the environmental policy.

Any issues that contribute to the global warming found in our activities, products, and services will be addressed and improved accordingly.
We have established an environmental management system in compliance with ISO 14001:2004 and registered in the Japan Quality Organization in December 2005. (Updated to the 2015 version in 2017.) As part of our policy of being an environmentally friendly company and making our products more eco-friendly, we are committed to reducing the environmental impact of our production activities.

Electricity usage reduction

We are committed to saving energy, improving productivity, and promoting the efficient use of electricity to reduce carbon dioxide emissions.

Industrial waste reduction

We work hard to increase yields and reduce industrial waste to minimize the soil and water pollution that impact and damage ecosystems.

Hazardous chemicals management

To develop environmentally friendly products, we promote eco-friendly design to reduce the use of organic solvents and hazardous materials in our manufacturing processes with careful management and handling.